Thanks for coming to Lexhack 2015!
We hope you enjoyed learning, playing badminton and wii, making friends, and of course, hacking. The winners are posted below. More details about all the projects can be found here, on DevPost. Additional photographs of the event can be found here. See you all next year!
And check out our video of Lexhack 2015:
2015 Winners: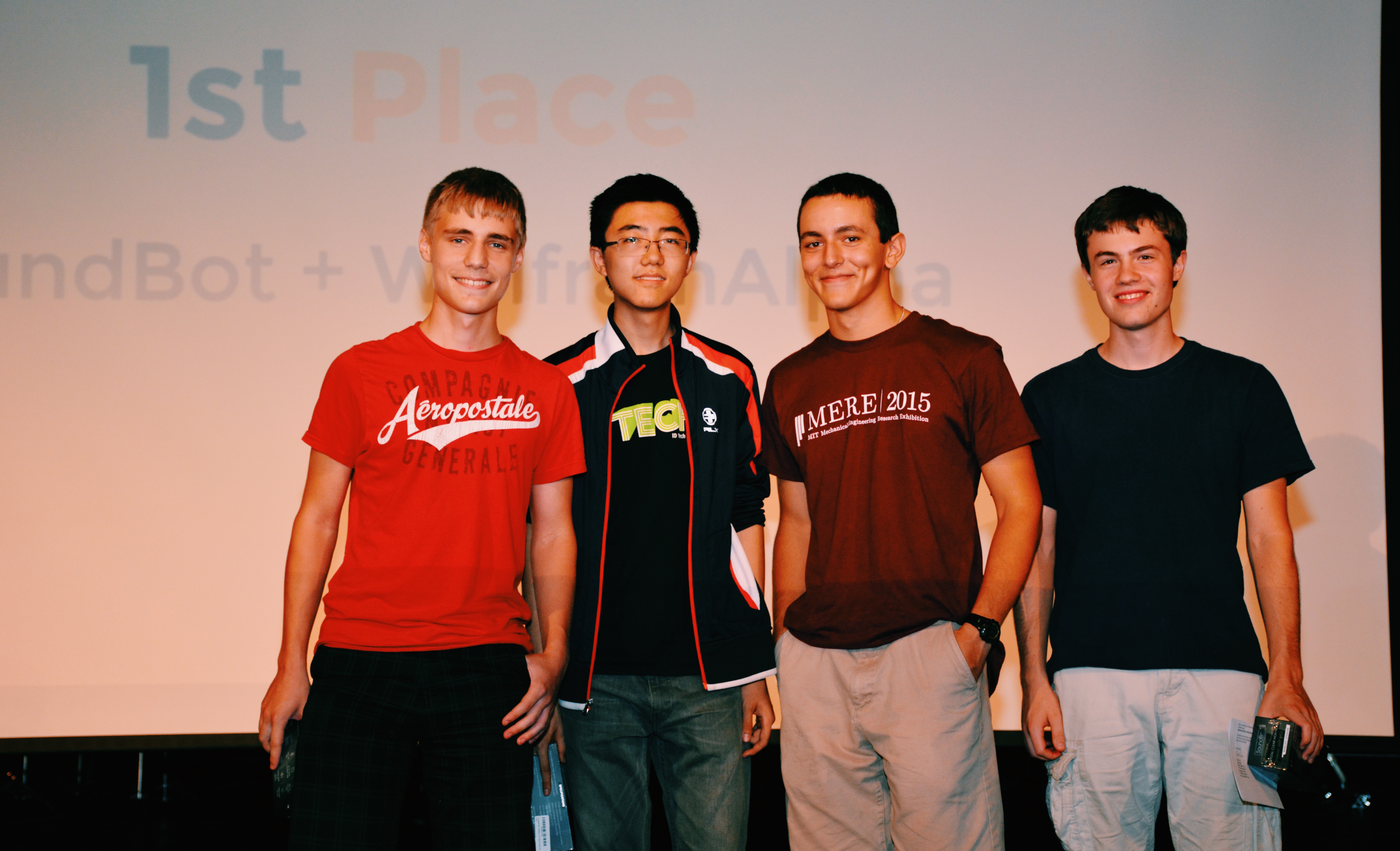 First place went to "Mystic Wind", an hardware hack game where a user suspends a ping-pong ball in the air by controlling a fan via LeapMotion. By Andrew Panasyuk, Danny Lu, Dimitri Psyhojos, and Daniel Sagan.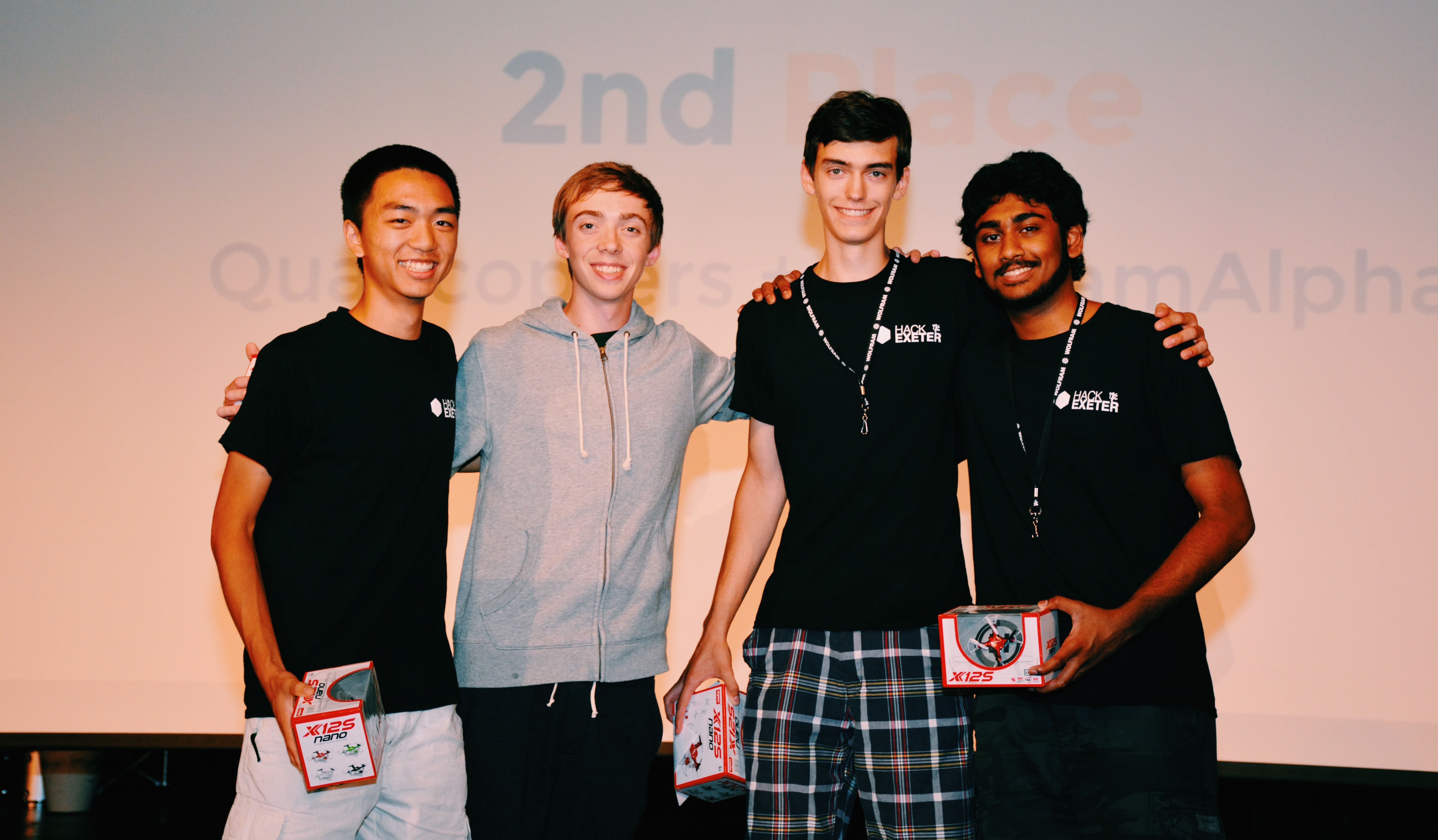 Second place went to "Squad Up", a revolutionary new way to coordinate squad events with your friends. By Andrew Lee, Zach Day, Phillip Sifferlen, and Rudhra Raveendran.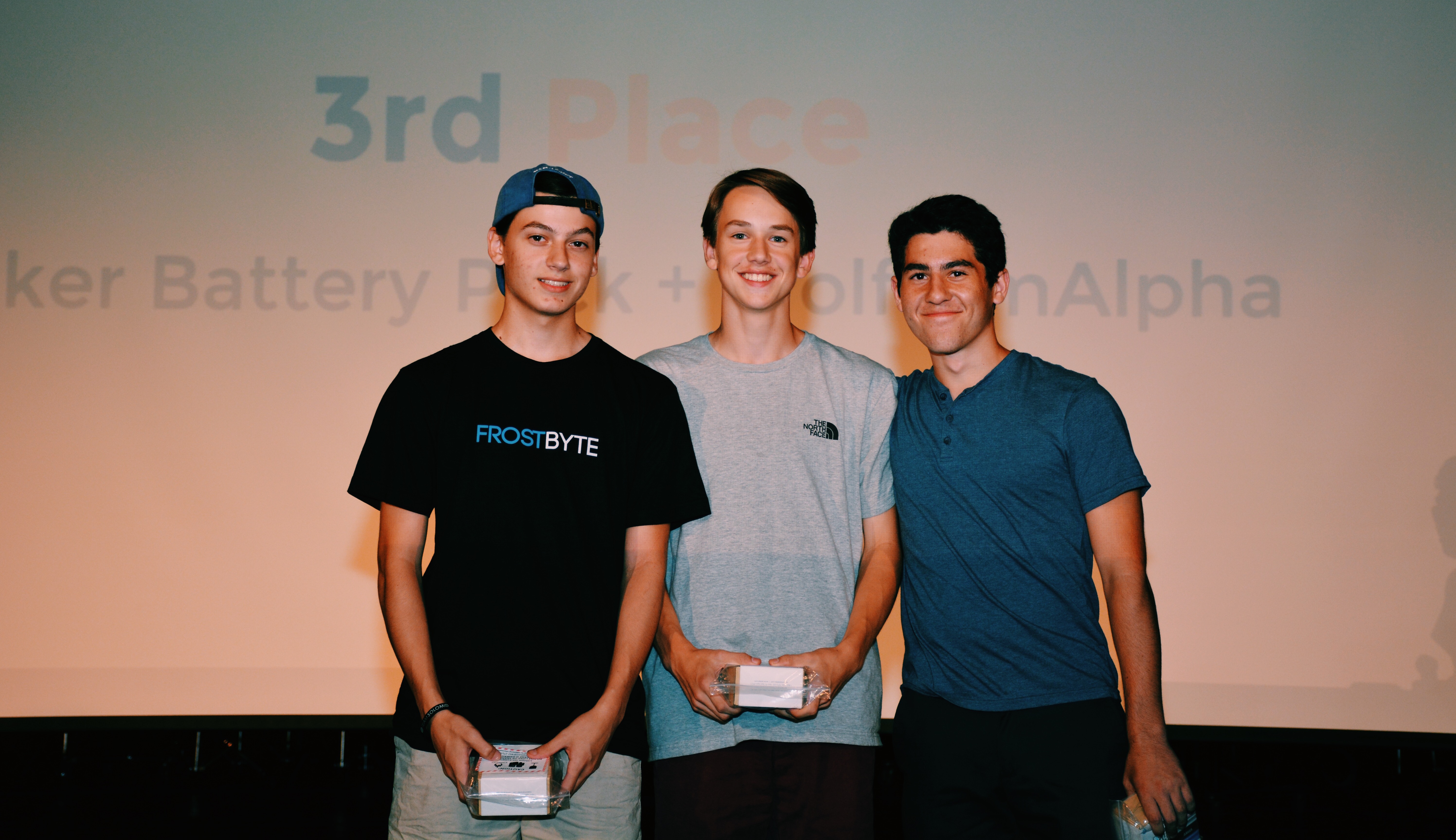 Third place went to "CommComm", an application to access applications and do various tasks on your computer through voice commands from your phone. By Jacob Kline, Steven Wood, and Avery Durrant.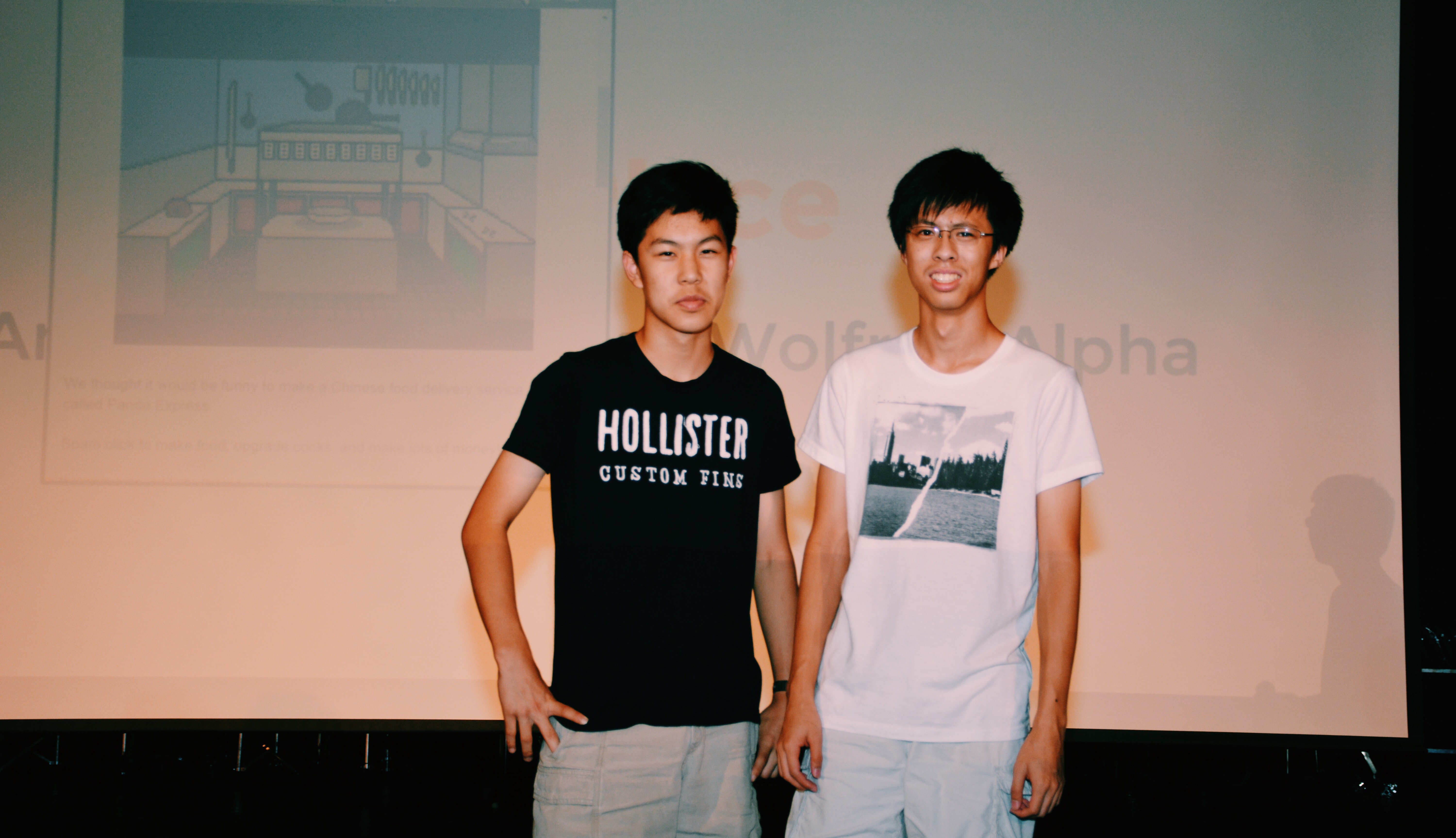 Beginner prize went to "Panda Express", a Chinese food delivery service game. By Ben Choi and Justin Li.
Once again, thanks to all who came. And special thank you to our sponsors, and organizers. This was our second ever LexHack, and the final year of the founders, who are now seniors. :~( Fear not, because LexHack will still be returning next year (thanks to Luke and Vivek)! We wish them the best of luck in the future.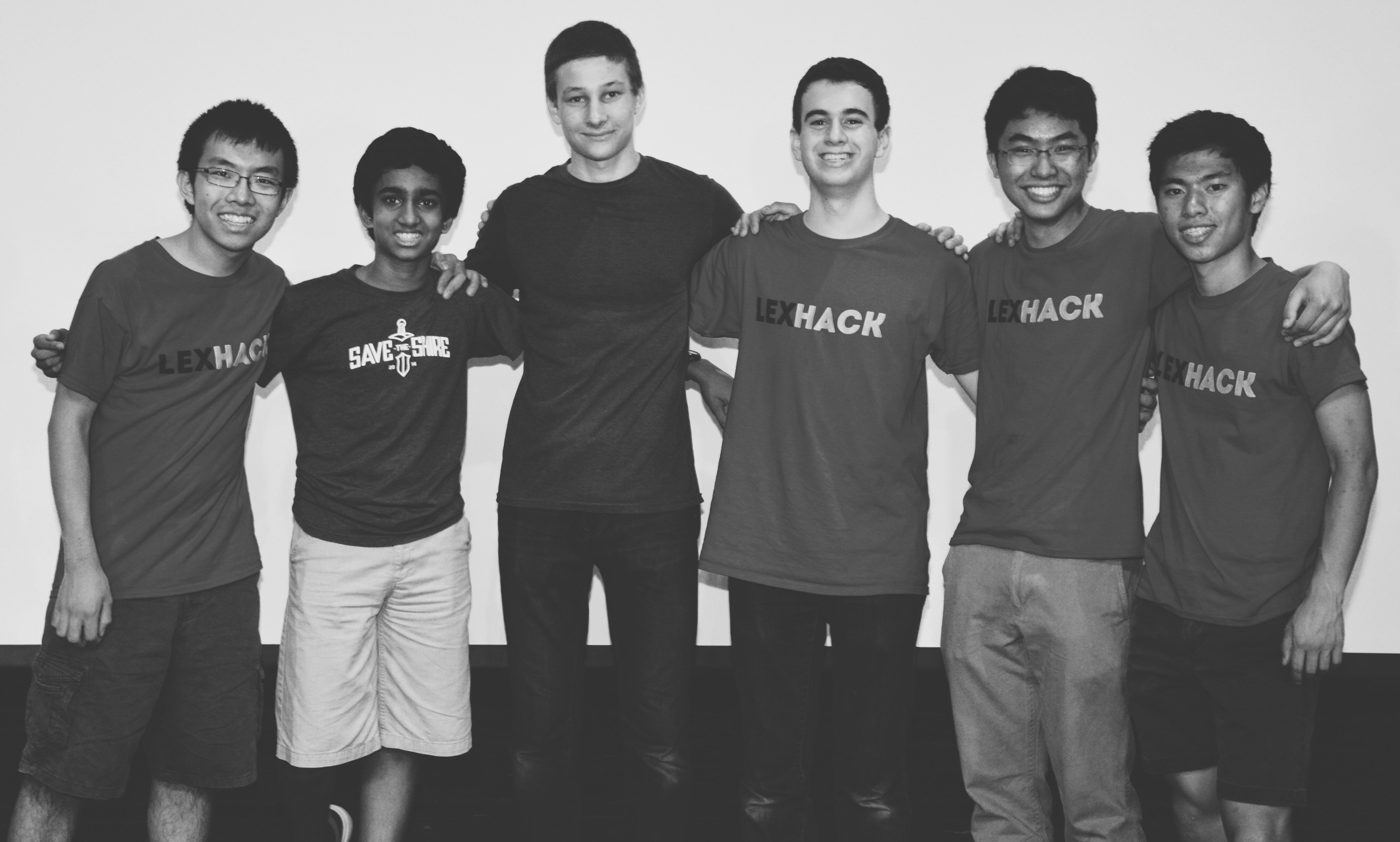 The organizers, from left to right: Clive Chan, Vivek Bhupatiraju, Luke West, Noah Moroze, Kevin Le, and Michael Yang